Protein Technology Platform
R&D
The Protein Platform works in R&D projects with internal and external clients interested in the generation of new biological products by recombinant microorganisms. We develop production processes of enzymes in GRAS (Generally Recognized as Safe) organisms, according to FDA (Food and Drug Administration, USA), such as Bacillus subtilis and Pichia pastoris. In combination with the other platforms in Inmet, we participate in all the stages of production; namely, from the generation of the original idea and strategy design, strains construction, expression and purification to a laboratory scale to the scaling-up in fermentations of ~3 L and ~7 L.
Services:
Protein engineering.

Structural analysis / Homology modeling.

Recombinant protein production.

Protein purification by column chromatography.

Characterization of protein samples.

Protein quantification.

Protein profiles and purity analysis obtained by densitometry in polyacrylamide gel electrophoresis.

Protein identification by immunoassays.

Enzyme characterization.

Quantification of enzymatic activities.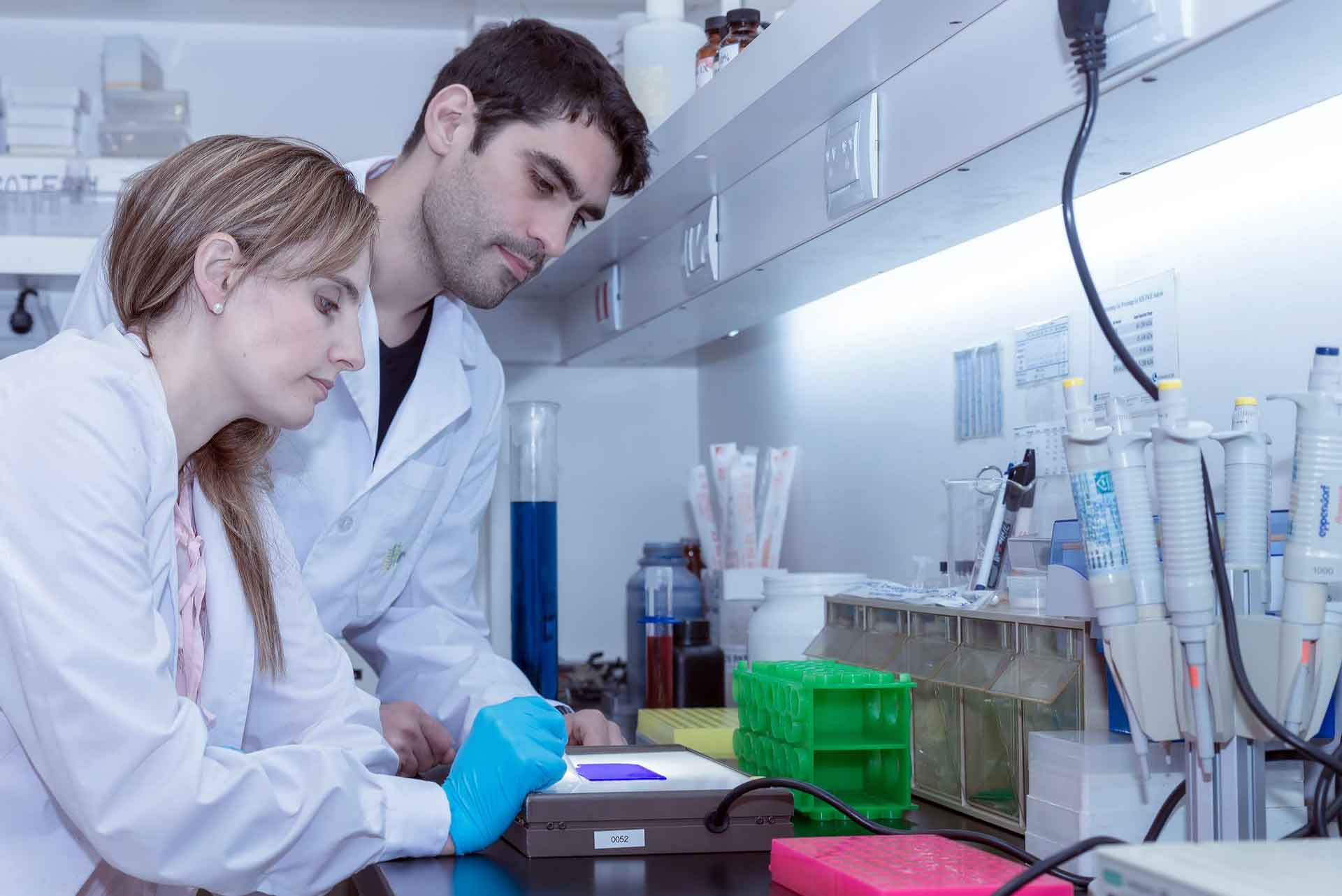 Human Resources
Emilio Saita
Emilio has a bachelor's degree in Biotechnology (Universidad Nacional del Litoral – 2009) and a Ph.D. in Biological Science (Universidad Nacional de Rosario – 2016).
He has been working in Molecular Biology and Biochemistry of proteins techniques for 8 years. His Ph.D. thesis was based on recombinant production, purification and structural / functional characterization of membrane proteins.
He joined Inmet in 2018 as a collaborator from Saporiti S.A., with focus on projects of production of recombinant proteins using GRAS organisms with industrial applications.
María Noel Perona
María Noel is a Microbiology & Biotechnology Technician (Instituto Superior Particular Incorporado 9009, San Juan Bautista de La Salle de Rosario – 2013) and studied 4 year of Biotechnology (bachelor's degree – Universidad Nacional de Rosario).
She originally joined INDEAR in 2015 as Assistant Technician in Protein Platform and from 2018 she works as Responsible Technician of Protein Technology Platform in Inmet.
+54 341 4861121 (Management)
+54 341 4861120 (Services)
Ocampo 210 bis, Predio CCT Rosario (2000) Rosario, Santa Fe, Argentina
For more information about our services or to set up an appointment in order to discuss your project of industrial residues bio-transformation, you do not hesitate in contacting us for any questions.