Inmet
Inmet provides high-value R&D services for strategic partners and general customers. The company offers specialized advice to the entire product development process. From the feasibility of using low-cost raw materials and/or industrial by-product by microorganisms, to scaling-up of the production process.
Development involves an iterative cycle of: 1) analysis of genomics and metabolomics data & evaluation of genes and alternative metabolic pathways from different microorganisms; 2) incorporation of genetic modifications in our bacterial / yeast models by genetic engineering; 3) proof of concept; 4) lab-scale extraction and purification of products; and 5) final development.
At Inmet Platforms the multidisciplinary work groups complement each other on several areas, such as Synthetic & Molecular Biology, Metabolomics, Fermentation, and Protein Technology. The company is based on horizontal interrelationship between different Platforms that focus their driving force in the advancement of Projects & Services in progress.
Human resources are our main capital, providing state-of-the-art R&D solutions from initial idea to industrial scaling-up of final product.
Along with a large group of own Projects, the company provides research and development services, both for Bioceres Holding and other companies in the agro-industrial sector.
Inmet promotes integration and collaborative work with private companies, universities, and the National Government, to achieve economic development based on the knowledge derived from science and technology.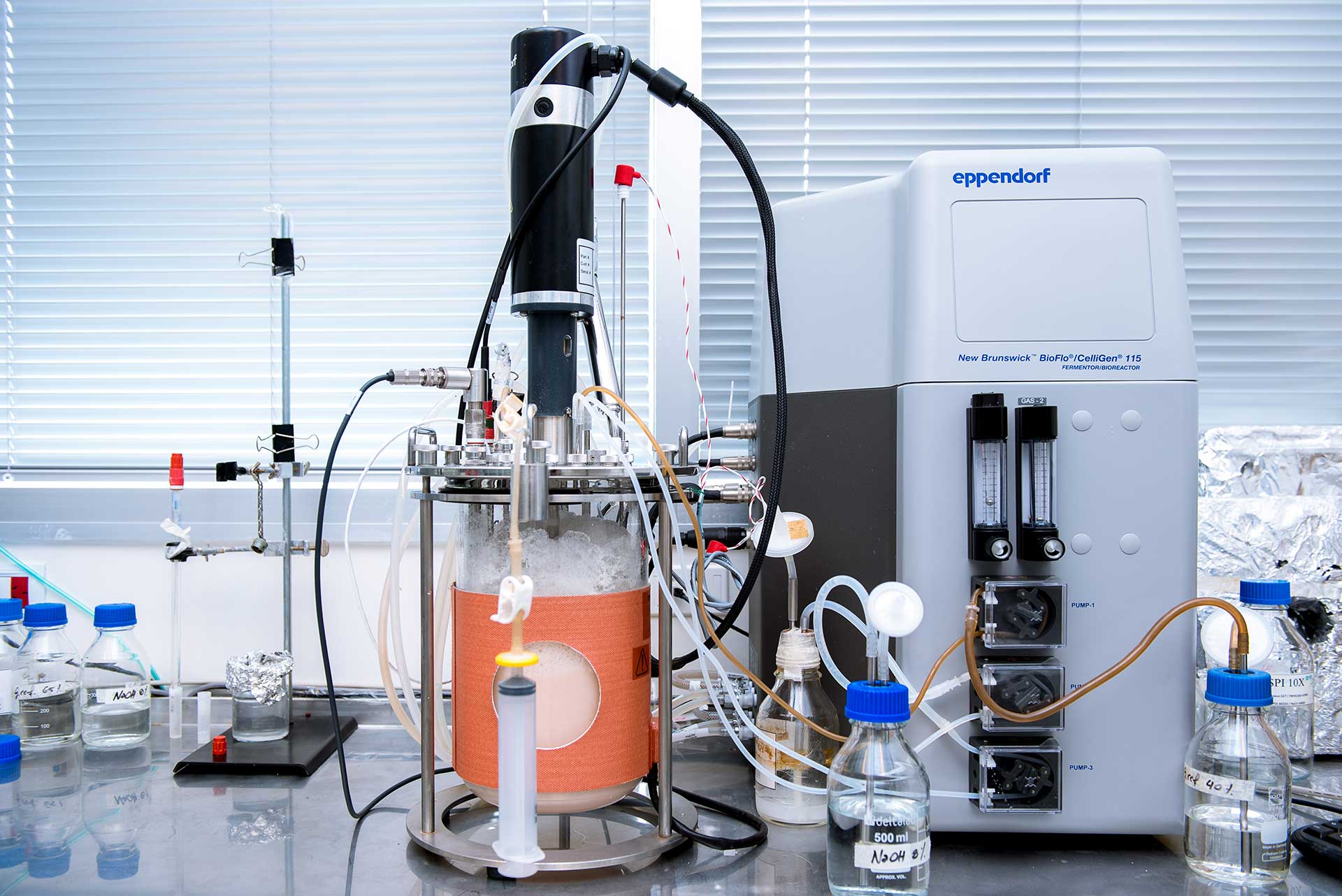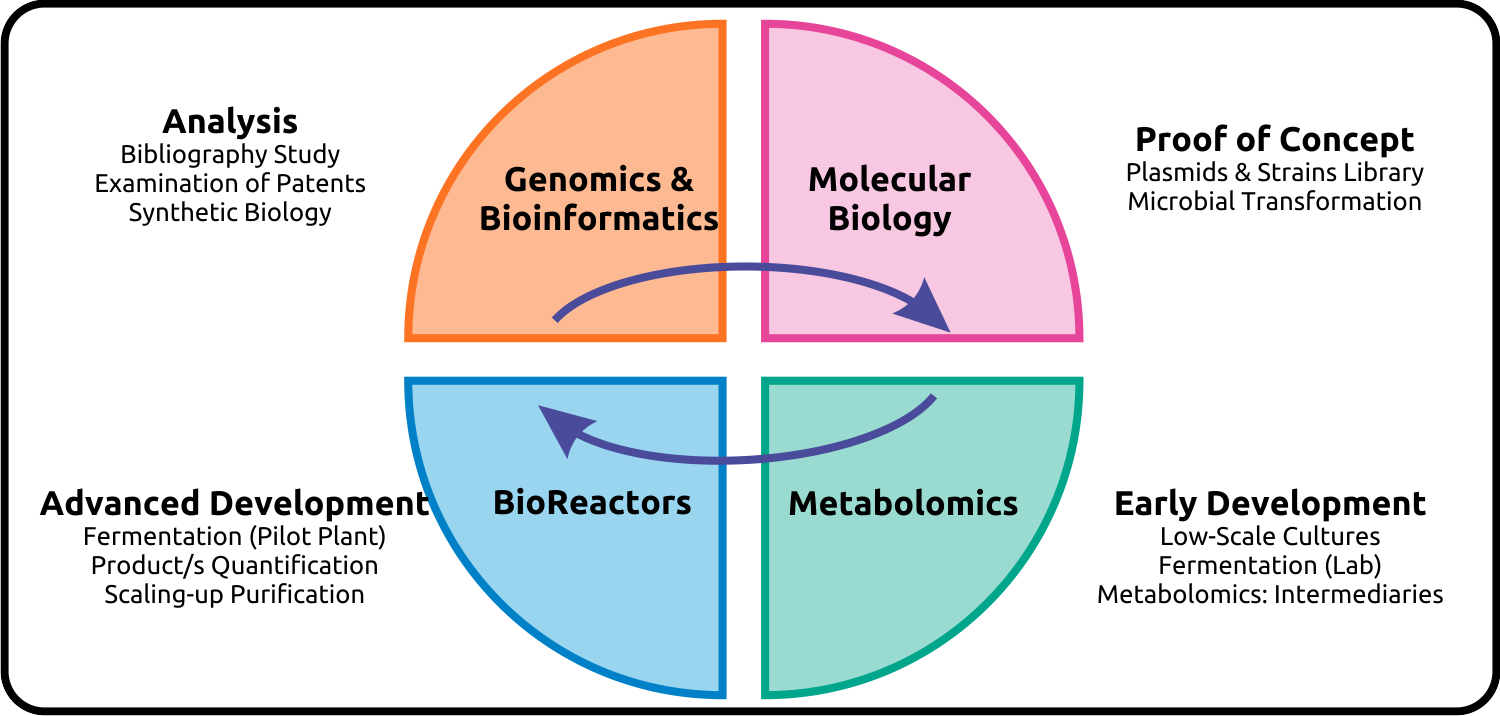 +54 341 4861121 (Management)
+54 341 4861120 (Services)
Ocampo 210 bis, Predio CCT Rosario (2000) Rosario, Santa Fe, Argentina
For more information about our services or to set up an appointment in order to discuss your project of industrial residues bio-transformation, you do not hesitate in contacting us for any questions.